MV7-F THROUGH-CONDUIT GATE VALVES API6D
FORGED BODY
This body construction is selected for high pressure designs CL. 900-1500-2500; typical services and applications would be for low or high temperature and subsea, or where customers specify this type of material. We manufacture up to 20" sizes.
Full in-line maintenance; the bolted top-entry construction allows disassembly on site for inspections and repairs or replacement of internal parts.
The flat sealing surfaces between the slab and the seats guarantee a more reliable bubble-tight shut-off for both soft and metal seats ensuring a longer life cycle in service.
Designed and manufactured to withstand external loads from the pipeline to prevent any deformation of the body when the internal parts are fully removed for repairs and new parts are installed.
Can be welded directly into the pipeline.
Suitable for all industries and applications as shown below.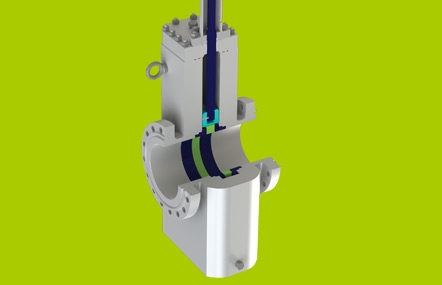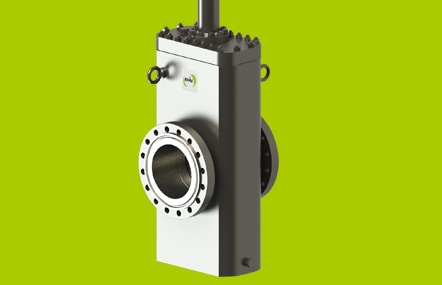 SIZES AND PRESSURE CLASSES
SERVICE
ASME
CL. 150-600
ASME
CL. 900
ASME
CL. 1500
ASME
CL. 2500
Standard
2"- 20"
2"- 20"
2"- 20"
2"- 16"
Low temp. down to -50°C
2"- 20"
2"- 20"
2"- 20"
2"- 16"
Subsea
2"- 20"
2"- 20"
2"- 20"
2"- 16"
Underground
2"- 20"
2"- 20"
2"- 20"
2"- 16"
High temp. < +500°C
2"- 20"
2"- 20"
2"- 20"
2"- 12"
KEY FEATURES AND APPLICATIONS
› Full and reduced bore
› API 6D/6DSS
› RF, RTJ, WE, Pup, Hub ends
› Firesafe
› Soft and metal seated design
› Onshore, Offshore, Subsea
› Oring and lipseal design
› Above ground, underground
› Self-Relieving and Double Barrier
› Low temperature
› CS, SS, Duplex, Superduplex, Inconel, Incoloy all types
› ESD
› Manual and actuated
DESIGN FEATURES
API 6D DESIGN AND CONSTRUCTION
STANDARD
DRAIN PLUG
STANDARD
FACE-TO-FACE DIMENSIONS TO API 6D AND ASME B16.10
STANDARD
STEM INJECTION FITTING
STANDARD
INDEPENDENT STEM AND OBTURATOR (SLAB)
STANDARD
SEAT INJECTION FITTING
OPTIONAL
FLOATING SEATS
STANDARD
SEAT POCKET OVERLAY
OPTIONAL
PRIMARY METAL SECONDARY SOFT
STANDARD
SEAL AREAS OVERLAY
OPTIONAL
METAL-TO-METAL SEATS
OPTIONAL
WETTED PARTS OVERLAY
OPTIONAL
O-RING TYPE SEALS
STANDARD
LIFTING LUGS/VALVE SUPPORT
STANDARD
POLYMERIC LIP-SEALS
OPTIONAL
MANUAL OR ACTUATED OPERATION
AS REQUESTED
SELF-RELIEVING SEATS
STANDARD
FIRESAFE DESIGN
STANDARD
FULL OR REDUCED BORE
AS REQUESTED
NORMAL ACTING
STANDARD
FLANGED ENDS / WELDED ENDS / HUB ENDS
AS REQUESTED
REVERSE ACTING
OPTIONAL
TRANSITION PUPS FOR WELDED ENDS VALVES
OPTIONAL
RISING STEM DESIGN
STANDARD
STEM BACKSEAT (API 6D)
STANDARD
NON-RISING STEM DESIGN
OPTIONAL
DOUBLE BODY BARRIER
STANDARD
GATE SKIRT
OPTIONAL
TRIPLE STEM BARRIER
STANDARD
IN-LINE MAINTENANCE
YES
VENT PLUG
STANDARD
ON-SITE DISASSEMBLY FOR REPAIRS AND MAINTENANCE
YES
BLEED VALVE
OPTIONAL